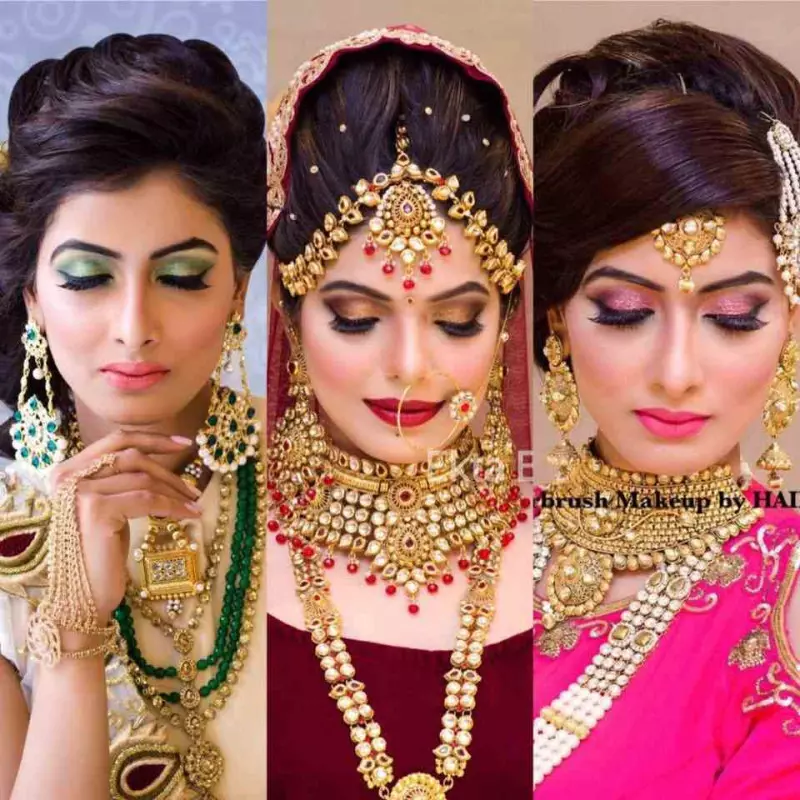 "
The most precious dream of every girl is to don the most stunning look on her wedding day. She loves to be complimented for her gorgeous and jaw-dropping look by one and all. To nail this dream, girls are continuously looking for a perfect bridal makeup look. With different bridal makeup looks flooding social media every day, all would-be brides are sure to get overwhelmed and confused. To adorn a flawless bridal look, brides need to give significance to two vital things. First and foremost, their skin should glow from within to accentuate the bridal makeup. Second, their makeup should be done at an acclaimed and reputed beauty salon served by some proficient makeup artists, who know to give divine looks to the brides.
Brides need to follow some tips to acquire a perfect bridal look on the D-day
Healthy skin lays the foundation - The best bridal tip that any bride-to-be will love to receive is that she should follow a proper skincare regime for healthy and glowing-looking skin. At least a few weeks before the wedding, brides should follow a strict day and night skincare routine. A healthy skin regimen is about cleansing the body from the inside that will surely impart the special glow that is very much required on the wedding day. If the brides are feeling healthy and fine from the inside, then their bridal makeup looks are sure to look divine. Avoid Experimenting with Look – A wedding is the most auspicious and significant event so brides on their D-day should avoid experimenting with their looks. It is a common notion among the brides to follow the trend, but as per beauty experts, brides should avoid chasing the latest trends and rather should opt for a classic and chic look. Opt for Minimalistic and Natural Bridal Make-Up - One big slip-up made by the makeup artists of leading beauty salons is that in the pursuit of giving an unblemished look to the brides, they overdo the makeup that ends up looking like a creamy cake. No bride will prefer to look like that, so they should evade heavy base layers on their skin to have a natural and flawless look. Reflect natural beauty in the Bridal Makeup - Every bride should try to be themselves and hence should strictly avoid cakey or heavy makeup and should rather opt for a light makeup base. brides can accentuate their eyes or lips and should prefer light makeup so that their natural beauty gets reflected on their bridal makeup. Since dramatic makeup is passe, experienced bridal makeup artists suggest brides-to-be have a soft and real bridal look by opting for a natural bridal look. Use Foundation and Concealers Smartly - Undoubtedly foundation and concealers are used to hide the bride's imperfections but too much use of these products is a gaffe. By applying an even light foundation base, the face of the bride can look glowing and spotless. Thus, brides should conceal their imperfections and other marks on their faces using fine point concealing to spot the fabulous look. Bridal makeup artists are like magicians who spell magic on brides on their wedding day. Therefore, brides should be extremely cautious while choosing a beauty salon and a bridal makeup artist. The memories of weddings last a lifetime and no bride will like to ruin those memories with some big makeup glitches. Thus, brides need to keep some tips in mind while preparing for their D-day that is shared by the experts of the beauty and makeup industry.
There is another Trending topic of the difference between Home Salon Services and Salon, these days
"