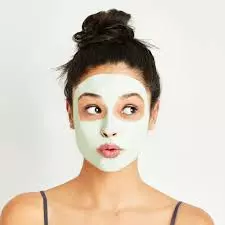 "
Face mask are one of the best skin care products that are easy to use and provide good result for clear and glowing skin. There is no age bar for using face mask, it can be use by elders also. Face masks have plenty of benefits which we will discuss here for you to take advantage of the same.
Here are the top 7 advantages of using a face mask –
Detoxification – A good face mask helps to clean the skin of the oil, dirt and makeups from deeper level of skin layers.
Skin Pores opening – As using face mask results in deep cleaning of the skin, the skin pores also open up. This reduces the chance pf acnes and development and growth of microorganisms.
Skin Glow – There will be a visible glow in the skin after the use of face mask. This happens because of deep cleansing effect. It increases the blood circulation under the skin resulting in flow of more oxygen to the skin cells.
Hydration – The mask provides moisturization of the skin, which results in soft skin and with better elasticity adding youthfulness to your skin.
Anti-Aging – Regular use of face mask reduces the lines and wrinkles, slowing down the ageing process.
Better results – Using face mask makes your skin more acceptable for other skin care products like sunscreen, lotions, toners etc. The process like hydration and others gets smooth and at a much faster rate with better desired results.
Pampering – The face mask gives you a sense of relaxation. The aroma of the constituents of the mask lifts up your spirit and sets a therapeutic atmosphere. Start a soothing music with a low light in your room, just lay on the couch and let it flow in.
However, one must take precaution of the eye and lip areas as they can get dehydrated and cause other serious problems. You can apply gel or cream around those sensitive areas. Face mask should be included in your skin care routing. It gives you relaxing time as well as positive transformation for your skin. It treats your skin, removes all unnecessary things from your skin, rejuvenates and prepares your skin for other skin care measures.
"